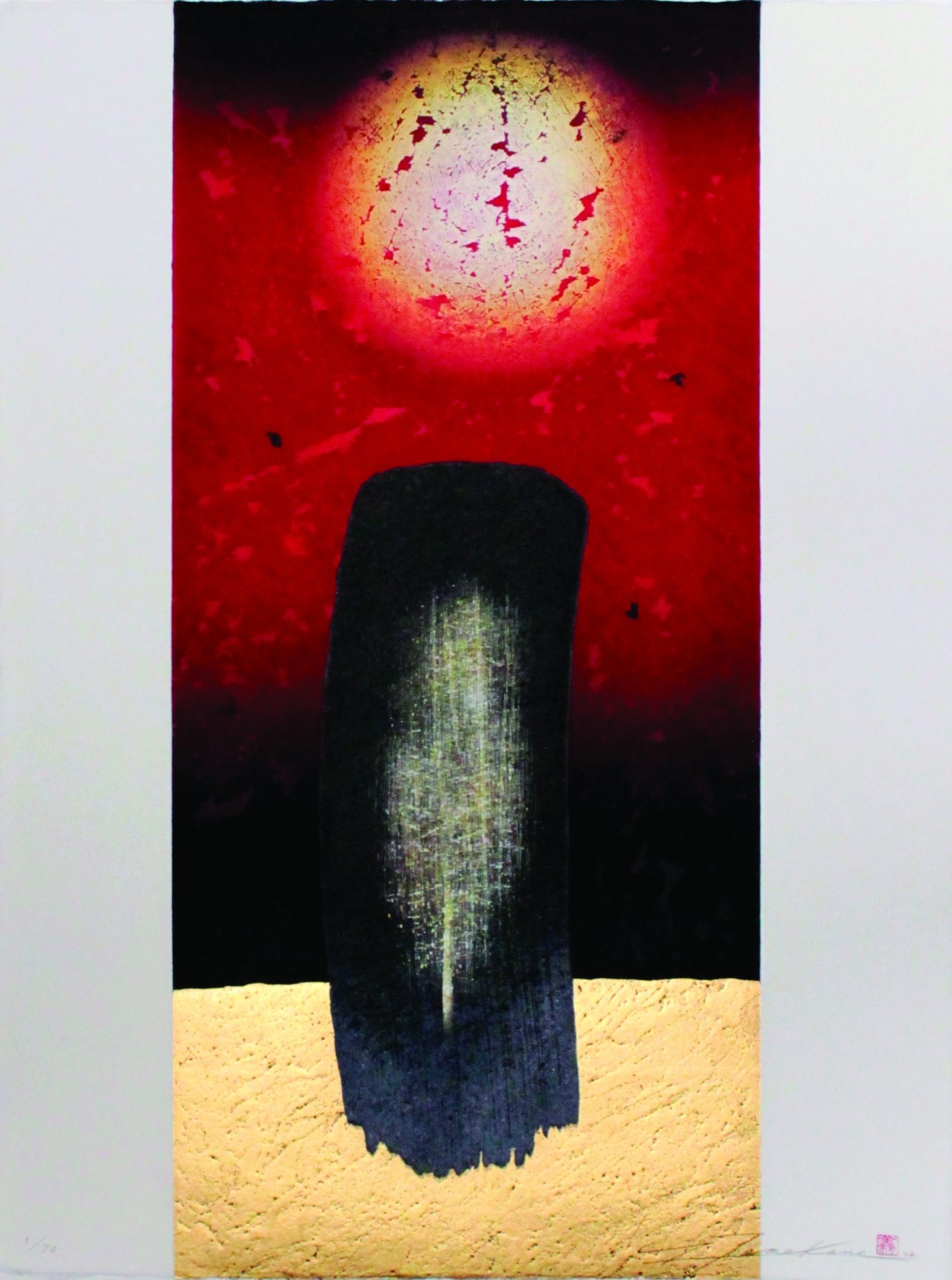 2020 jyldyń 12 maýsymynda Á.Qasteev atyndaǵy QR Memlekettik óner mýzeıinde zamanaýı japon grafık sýretshileriniń shyǵarmashylyǵyn kórsetetin "NORMAN H. TOLMANNYŃ QUNDY SYILYǴY" ONLAIN-kórmesi ótti.
Kórmede 2012 jyly grafıkanyń ár túrli tehnıkasynda jasalǵan 8 týyndydan turatyn toptama usynyldy. Onlaın-kórmeni ótkizýdiń negizgi alańy – Facebook platformasy. 2019 jyldyń jeltoqsanynda Á.Qasteev atyndaǵy Qazaqstan Respýblıkasynyń Memlekettik óner mýzeıine Japonııada uzaq jyldar boıy turyp kelgen kollekıoner Norman H.Tolman syıǵa tartqan zamanaýı japon grafıkasynyń týyndylar toptamasynyń kórmesi HOPE – NADEJDA – ÚMIT dep atalady. Bul toptama 2011 jyly bolǵan Fýkýsıma I atom elektrostanııasyndaǵy ıadrolyq reaktordyń qıraýy apatyna jaýap boldy. Osy qasiretti zerdeleý arqyly, kollekıoner Norman H.Tolman kórnekti japon sheberlerine Úmit taqyrybyndaǵy grafıka toptamasyna tapsyrys berdi. Sýretshiler oryndaý tehnıkalarynda da, beıneli sheshimderde de shektelgen joq. Olar "úmit", jandaný uǵymdaryna, olardy qalaı sezinedi, osy jaǵyna túsinik berýge tyrysty. "Úmit qaıda joǵalady, sonda úmitsizdik paıda bolady", - dep jazdy Leonardo da Vınchı óz kúndeliginde. Ony fızıkalyq jaǵynan aıtý qıyn, ol baıansyz, sezimtal, rýhanı. Osyndaı kúrdeli taqyrypty qolǵa alǵan sýretshiler ony jaqsylyqqa jáne jarqyn bolashaqqa degen senim turǵysynan túsindiredi. Bul týyndylardyń toptamasyn qarastyra otyryp, úmitsizdik joq, eńserýge jáne qaıta jandandyrýǵa daıyn álem bar ekenin túsinesiń. Úmit - bolmys zańdaryna senýge negizdelgen, qazirgi ýaqytta da ózektiligin joǵaltpaıtyn, álemniń oń qabyldaýynyń paradıgmasyn bildiretin eń tereń uǵymdardyń biri.
Japon grafıkteri jumysta ádisterdiń keń spektrin – ksılografııanyń, lıtografııanyń, jibekbaspasynyń dástúrli tehnıkasynda paraqtardy jasaýdan bastap, sandyq baspanyń aralas tehnıkasyn paıdalanýǵa deıin qoldandy. Jobaǵa japon sýretshileri – Iýjı Hasegava (1945 j.t.), Masahıko ýbota (1947 j.t.), Kenjı Nagaı (1947 j.t.), Esıo Imamýra (1948 j.t.), Hedehıko Goto (1953 j.t.), Shınıtı Nakazava (1956 j.t.), Iosıkaý Tamekane (1959 j.t.), Hao Chjoý (1960 j.t.) qatysty.
Barlyǵy 70 shekteýli dana kollekııalyq materıal kez-kelgen iri óner týyndylarynyń jınaǵy úshin qundy ári bedeldi. Atalmysh toptama Smith College Museum of Art; Museum of Fine Arts, Boston; Portland Art Museum; National Gallery of Victoria, sondaı-aq jeke kollekııalarda saqtaýly.
Japonııany jıi "gravıýra eli" dep ataıdy jáne bul kezdeısoq emes. Olar gravıýra tehnıkasyn burynnan bildi jáne qoldandy. 17-18 ǵasyrlarda ol álemdik mańyzy bar kórkemdik qubylysqa aınaldy. 18 ǵasyrdyń ortasynda kóp tústi